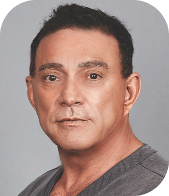 Enrique G. Jacome, MD
Founder & Medical Director
M.D., FACOG
Board certified by the American College of Obstetrics and Gynecology, Dr. Enrique G. Jacome completed his residency at Harbor-UCLA Medical Center. Dr. Jacome has been a practicing gynecologist with Eisenhower Medical Center since 1995 and is a leading expert in Robotic Surgery, having performed close to 1,000 robotic procedures and more than 3,000 laparoscopic cases. His work has been published in the Journal of Robotic Surgery, Journal of Minimally Invasive Gynecology, and the Journal of Reproductive Medicine. He has presented at many major national and international conferences, including the World Congress of Gynecologic Endoscopy, as well as the Annual Meeting of the American Association of Gynecologic Laparoscopists.
In 2008, Dr. Jacome was the first physician in Riverside County, California, to perform robotic surgery using the da Vinci® S HD Surgical System. In 2010, the Auxiliary at Eisenhower Medical Center honored Dr. Jacome with the "Distinguished Service Award for Outstanding Patient Care." He received the 2011 Physician of the Year Award at Eisenhower Medical Center and in 2012 Physician of the Year for the Hispanic Community.
In 2012, the International Association of Obstetricians and Gynecologists recognized Dr. Jacome as a Leading Physician of the World and Top Obstetrician and Gynecologist in California. Other awards include 2012 Southern California Top Doctor Obstetrician and Gynecologist, 2011 and 2012 Palm Springs Life Top Doctor in Obstetrics and Gynecology, 2013 Los Angeles and San Diego Top Doctor in Obstetrics and Gynecology. From 2011 to 2017, Dr. Jacome was selected by his peers as a Top Doctor in Obstetrics and Gynecology.
As a pioneer and innovator with a unique background in minimally invasive surgery and hormone pellet insertion therapy, Dr. Jacome is committed to improving the insertion technique and the pharmacokinetics related to the pellet manufacturing process.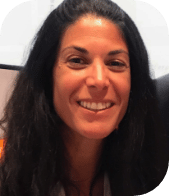 Melissa Vinci-Rainis
Chief Executive Officer
EXPERT IN WOMEN'S HEALTHCARE MEDICAL DEVICE DEVELOPMENT
Melissa brings a proven track record as an expert in the healthcare industry with over 20 years of experience. Her comprehensive knowledge of medical devices and women's healthcare was the result of her work in the pharmaceutical industry where she managed new business development, marketing and sales operations, and licensing and acquisitions for Ortho-McNeil, Ethicon, and Johnson & Johnson.
Most recently, Melissa was the COO and Vice President of Bergen Medical Products, a medical device start-up. She helped bring a combination of innovation, experience, and science to deliver high quality, cost effective products.
As CEO, Melissa will direct all operations within Pellecome, including research, product development and approval.
Bev Blessing
Chief Clinical Officer
Bev Blessing, MSN, PHD, FNP-BC: Bev is a Family Nurse Practitioner with over 40 years of experience in clinical OB-GYN and administrative medicine. Previous consultant to Health Affairs and Air Force Surgeon General. Previous CEO of University Med School and WellMax Preventive Medicine. PHD in Health Administration focusing on mergers and acquisitions. Bev brings a wealth of experiences blending an active practice in women's health and hormone management with extensive experience in multiple aspects of health care innovation and delivery.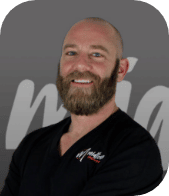 Jeffrey Farrah, DC, APRN
National Trainer
Dr. Jeffrey Farrah, DC, APRN has a long and diverse medical background. Dr. Farrah is a practicing Chiropractic Physician as well as Nurse Practitioner licensed in Florida and South Carolina. In addition, Dr. Farrah is licensed in acupuncture, graduated from massage therapy school and has a degree in nutrition and fitness. Dr. Farrah runs a private practice in Tallahassee, FL that combines a full-service gym, IV lounge, and rehab center as part of his concierge medical practice.
Dr. Farrah oversees the in-person and virtual practitioner trainings for Pellecome where he brings a wealth of knowledge with BHRT and the finer points of using the patented Re3 Advanced Pellet Delivery System.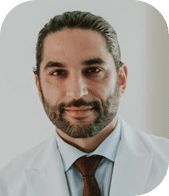 Michael Setareh, MD
West Coast Trainer
Dr. Setareh is a board-certified family medicine doctor who is passionate about helping his patients achieve their goals. He understands that feeling good is as important to your health as your lab values and prides himself on his ability to form successful partnerships with his patients.
A Southern California native, Dr. Setareh graduated from San Diego State University with a Bachelor of Science in Biology. He later went on to earn his medical degree from Ross University before going to the University of Arizona where he completed residency in family and community medicine. While there, he also completed the Curriculum of Integrative Medicine in Residency from the prestigious Andrew Weil Center for Integrative Medicine.
His methodology is based on an integrative and holistic approach which means he is focused on helping patients meet their goals using a variety of techniques and therapies, including bio-identical hormones, peptides, supplements and procedures that are safe and effective. Dr. Setareh works under the direction of Dr. Jeffrey Farrah and he brings knowledge and expertise in hormone optimization, weight loss, sexual health/dysfunction, fitness and nutrition. Dr. Setareh's ability to blend the most effective integrative and allopathic treatments helps to obtain results quickly and safely sets him apart in this specialty.

Amy Tedford
Clinic Liaison
Amy Tedford has spent numerous years working in the Integrative Wellness Industry. She brings a broad knowledge of Functional Medicine and product development to the forefront. With her background in Medicine, she spent 10 years in the wound care space working with Bioscience/Biotech companies bringing existing and new products to market. She has worked both in Natural Products as well as the Medical space bringing safe and unique products for Healthcare Practitioners as well as consumers. Amy is very excited to be working with Pellecome and helping to educate HCP's about the Pellecome product line and services.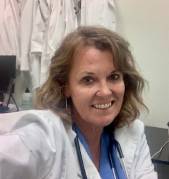 Lea Wood, APRN, MSN, AGPCNP
Clinical Liaison
Lea Wood began her nursing career 23 years ago as a Registered Nurse in the Emergency Room. After two years and following the birth of her first son, she felt drawn to Labor and Delivery. There she found a passion for women's health and spent 18 years empowering women and being part of their birth and post-partum experience. She became a board-certified Lactation Consultant and taught breast-feeding, infant care, and childbirth classes.
Her passion for patient advocacy and health led her to become an Adult-Geriatric Primary Care Nurse Practitioner from the University of Texas at Arlington. For the past five years, Lea has sought out education and research to guide and treat patients with optimal aging therapies, peptides, supplements, and bioidentical hormones. Her excitement for natural health is palpable and has created a following of patients and colleagues alike.
During off hours, you will most likely find Lea at the beach or in her backyard. She loves to spend time in nature cycling, gardening, body surfing, and hiking with her husband and her two college sons.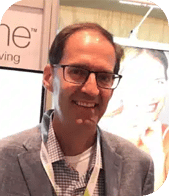 Tom Stephens
VP Regulatory, Clinical & Quality
Tom is a seasoned Regulatory, Development, and Quality professional with over 30 years in the pharmaceutical and medical device industries. His career includes positions with large industry leaders, such GlaxoSmithKline and Ethicon/Johnson & Johnson, but his career focus has been to work with small start-up companies developing novel medical products in new markets.
Karen Weintraub
Accounting & Business Relationship Manager
With over 20 years of experience in accounting and finance, Karen has worked for several companies extending across different industries. Her experience covers the day-to-day operations as well as budgeting and finance. Karen's goal is to make an immediate impact, contributing to the success of the company and helping the company achieve its vision.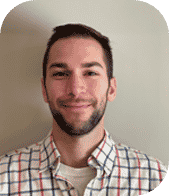 Andrew Haynberg
Customer Service Representative
Andrew's mathematical and tech talents, make him a welcome addition to the Pellecome team.. With his positive attitude, and breadth of skills and knowledge, Andrew is positioned to assist the Pellecome team in delivering the highest quality customer experience.